ÜÇGE met with its visitors at the We-Cycle Fair to be held in Izmir on May 9-11 with its iECO branded smart products and systems serving the Deposit Management System to be implemented in our country in 2024 by the Turkish Environment Agency under the Ministry of Environment, Urbanization and Climate Change.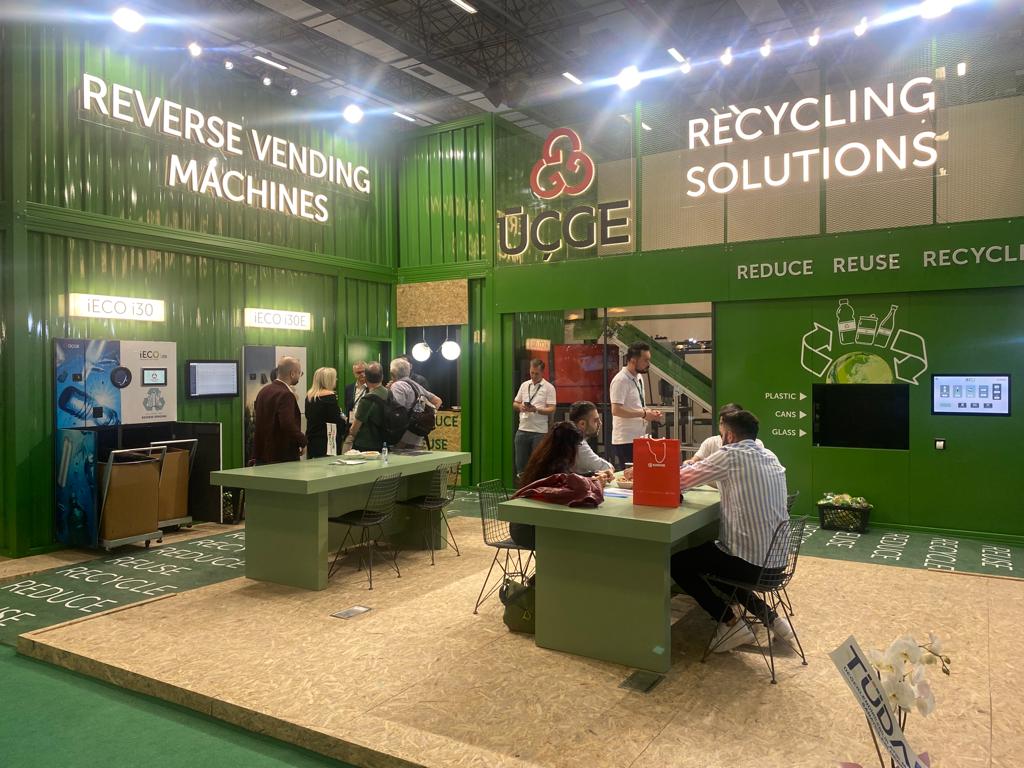 Hosted by Izmir Metropolitan Municipality and organized for the second time this year by İZFAŞ and Efor Fuarcılık, We-Cycle Environment and Recycling Technologies Fair brought the entire sector together again under the same roof between 9-11 May 2023 at Fuar Izmir.
ÜÇGE General Manager Esra Güven said: "When we recycle beverage packaging by separating them according to type, we can reuse these products as secondary raw materials. In this way, we consume less natural resources and take a big step towards leaving a livable world for future generations. We hosted our visitors at the We-Cycle Fair with our iECO Deposit Return Systems, which we developed with the mission of contributing to the economy and the environment and with the awareness of social responsibility, which are used to collect and sort packaging waste."